10 things you should know before coming to university
Before I came to university I had no idea what to expect and neither will you.
I didn't know how rent worked, had no idea how to use a washing machine and had never ironed a shirt in my life. I was used to my mum doing my washing and cooking and doing the occasional house chore.
However, packing up my things and moving away from home changed everything.
Here are the top ten things everyone should know before coming to university:
1) How to handle money responsibly:
Living on your own for the first time is difficult and money (or lack of it) can be more stressful than the degree itself.
If you're like me and got the minimum amount of student loan but also felt too guilty to ask parents for help, I would really recommend getting a student overdraft.
As long as you're sensible with your outgoings, it's a massive helping hand when you don't have another option.
2) How to handle living with a mixture of different people:
Coming to university in most cases means leaving your home and moving in with complete strangers.
It's important to realise that this is the first time everyone is living on their own, away from their parents and comfort zone.
It's so easy to become a pushover in a student environment so be kind, be patient and stand up for yourself.
3) How to balance your work and social life:
In your first year it is extremely easy to lose all motivation and adopt a laid back attitude. This does not help when you need to get to your 9am.
However I recommend that every student should join a society. They're a great way of making new friends and having fun in between studying your degree.
Work hard, play hard – that's the key to success and not going totally insane!
4) How intense the jump is from A-levels to University:
Throughout my A-levels, every teacher told me that the work level in a degree is considerably less and that it will be 'easy' compared to my a-levels – this is a lie.
Although the work load is considerably more at A-levels, you get a lot more help and support from teachers.
It makes sense that a degree would be more difficult, it just takes a lot of people by surprise with how independent they have to be.
5) How to get drunk in under 10 minutes:
This is an essential trick you should learn in your first year.
There will be many times where your friends have decided to go out last minute and getting ready leaves no time to pre-drink.
My tip is, drink everything and anything. Shot anything you can find and you should be feeling pretty tipsy within minutes.
It will hit you like a train.
 6) How to do a weekly shop with a budget of £15:
Like I said in point one, it is essential to manage your money well when moving away from home.
However, when there is pressure to go out three or four times a week, it leaves a small amount of money for your weekly shop.
Shopping at Lidl and Aldi helps your money stretch a little further. You can buy the same amount (possibly even more) than a £30 shop in Tesco's for half the price.
In the long run it will help you save as well.
7) How to be independent:
Being independent can be quite difficult, especially if you have never lived on your own before.
It takes a lot of time and patience to be able to love and enjoy time spent alone. By living alone you will learn a lot about yourself and how to handle certain situations
As you learn, you will grow as a person and surprise yourself in many different ways.
8) How to maintain relationships with friends back at home:
As many people go to university, it is more common than not that people lose touch with their high school friends.
However, a couple of good ways to keep in touch is regularly visiting each other's universities, facetiming and regularly messaging each other, while also ensuring you are making new friends at university too.
9) How to keep on top of your uni work: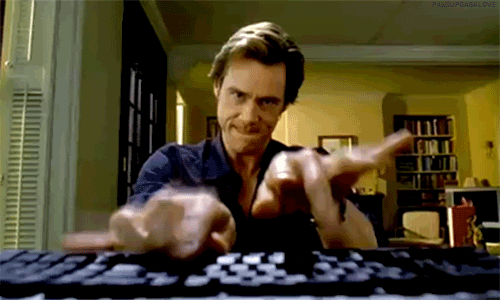 The beauty of studying at university is the amount of resources you have.
Everybody works differently but I find the best way to get work out of the way is spending a day in the library, stocked up with snacks and coffee.
Before you start to head into exam period, invest in a diary or a calendar. Note down key things, dates and a to-do list. It'll help you keep on top of things.
10) How to not succumb to pressure during first year:
During freshers and all throughout your first year of uni it is very common to feel pressured into drinking heavily and doing drugs.
However, if you don't want to do them, don't do them. Easier said than done but don't let anything or anyone pressure you into doing something you don't want to do.
So these are the top ten things you should know before coming to university. You are all going to have an amazing time. Good luck.
If you have any tips you want to pass on, tweet us @CCSUUNIFIED.